Luxury Hotel Dining
in Jackson Hole
Enjoy dining at Rustic Inn, featuring multiple savory options for unwinding after an adventurous day of skiing or grabbing a quick bite to eat before heading out to explore Jackson Hole, Wyoming. Start your day by enjoying our gourmet breakfast buffet that includes a variety of options that will satisfy both those looking to indulge and those remain health conscious. Then purchase a Box Lunch to enjoy while you are out and about. Once you've returned to Rustic Inn join us for a fireside dinner and your favorite cocktail. And don't forget to pick up some S'mores to enjoy while relaxing along Flat Creek while planning your next exciting activity in Jackson.
Breakfast Buffet
Summer: 6am – 10am
Winter: 7am – 10am
Dinner*
Open Daily: 4pm-10pm
Room Service: Daily 4pm – 10pm
*Please note: seasonal closures at the Bistro occur during Late March to Early May and Mid-October to Mid-December.
Due to COVID-19, our Bar & Bistro is currently closed and planning to re-open on June 1, 2020 based on current government mandates and recommendations of the CDC & local health department. We are currently offering a boxed breakfast in lieu of our breakfast buffet until further notice.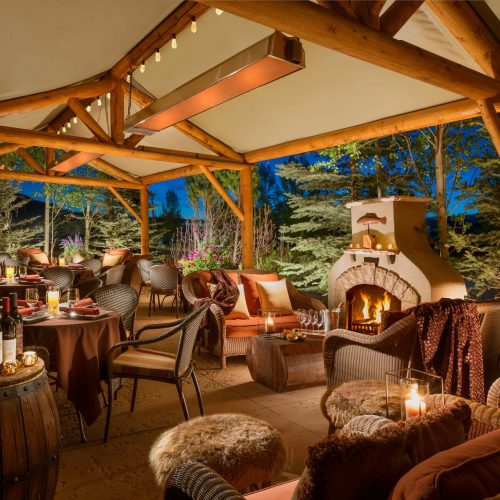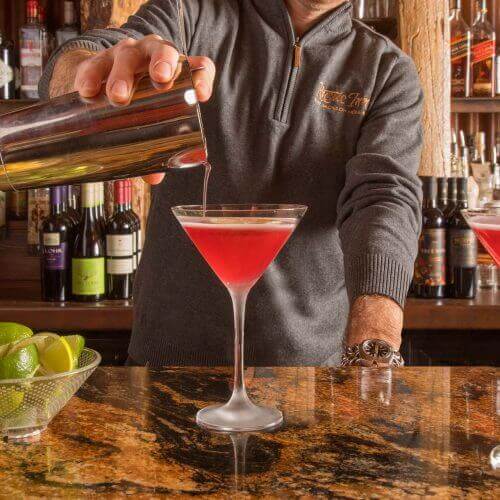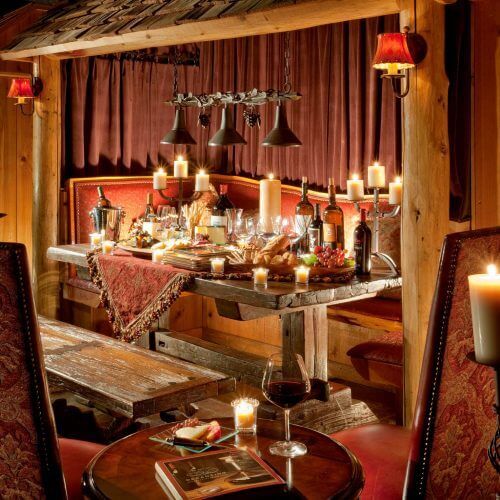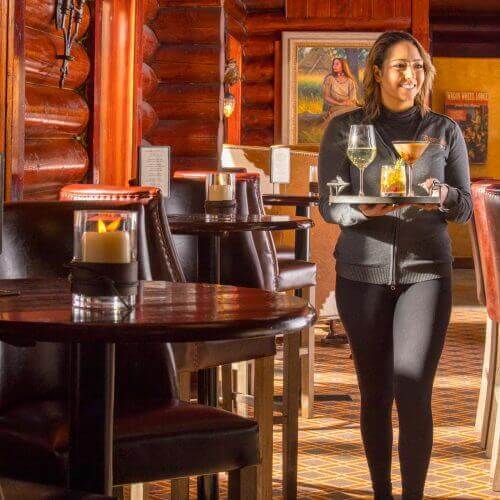 Enjoy our hot gourmet breakfast buffet daily. Selections include: assorted pastries, bagels and toast; yogurt and fresh fruit; house-made granola, cereals, and oatmeal; scrambled eggs (plain + daily special), bacon, sausage, and breakfast potatoes. Drinks include Starbucks Coffee, Tazo Teas, and a variety of juices.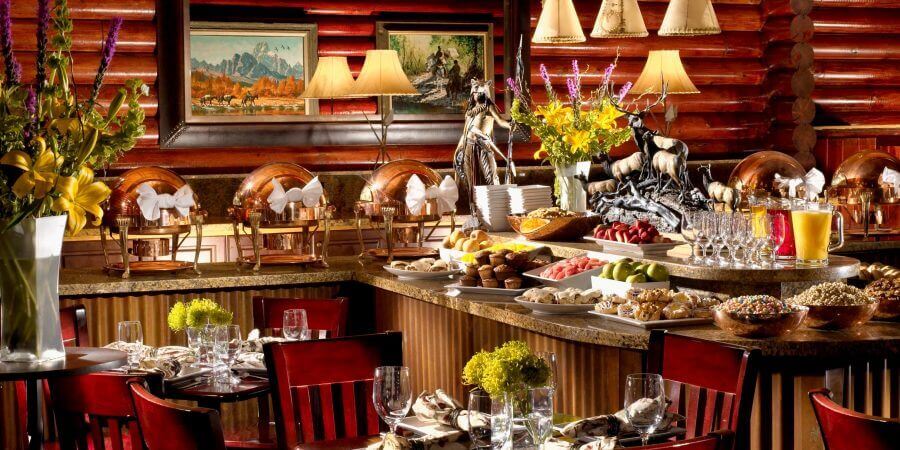 Rustic Inn's casual, intimate bar and bistro is the perfect place to relax. Choose a bottle of wine from the magnificent display cellar to enjoy with our modern American inspired menu. The full bar also offers award winning specialty cocktails, flat screen televisions and warm Western hospitality. When the weather permits, there is no better way to end the day than watching the sun set from Rustic's inviting outdoor patio, which is outfitted with plush soft seating and fire pits for your comfort and enjoyment.
Special Events + Catering
Looking for the perfect location to host a reception, family reunion, or corporate retreat? Reserve the newly added Spa Suites building to have private access to 8 exclusive accommodations, a commercial kitchen and intimate dining area in the Grand Room. Or, reserve space along Flat Creek for an event of a lifetime while enjoying the beauty of Jackson Hole.