There isn't a location in all of the United States quite like Jackson Hole. Tens of thousands of tourists stop by Wyoming every year to get a glimpse of the natural wonder and beauty the area offers. Known for having the best natural sights North America offers, Jackson Hole provides endless fun and adventure in any season. Families, friends, youth groups, couples, scouts, and even corporate committees visit Jackson Hole every year to become one with nature, explore a delectable culinary scene, bond with one another, and experience some of the world's best outdoor activities!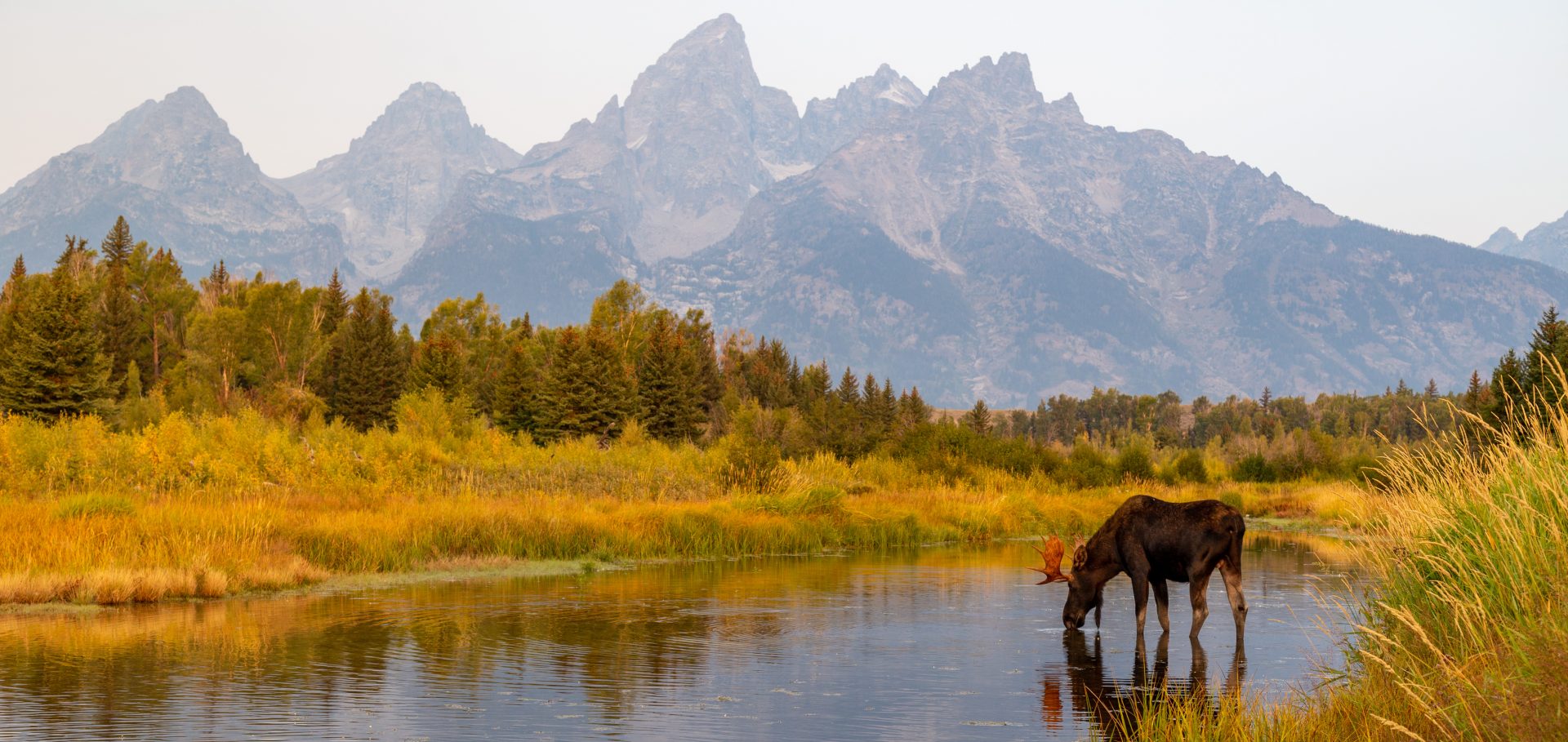 Adventures
With no shortage of adventures to be had, you could spend an entire month in the middle of Summer and another in the middle of winter and still not experience all the fun there is to be had in Jackson Hole! The warm months can be filled with whitewater rafting trips, horseback riding expeditions, and the best fly fishing in the country. You can also enjoy ATV riding, scenic water floats on the world-famous Snake River, and hiking with unrivaled views anywhere else in North America. During the dog days of summer, fishermen from all over the world come to chase the cutthroat and lake trout. With several guide services and rental facilities, even the most novice fisherman is guaranteed to leave with his fill of trout!
It might sound crazy, but the winter months have just as much to offer. The same scenic views have a completely different spin in the dead of winter. You've never experienced the night sky, lit with tens of millions of shimmering stars, like during a Jackson Hole January! Are you a skier or snowboarder? Do you enjoy ice fishing or snowshoeing? Have you ever taken a dip in hot springs during a cold spell? Maybe you want to experience a midwestern holiday season with the best-baked goods you've ever had… Something to think about!
When you decide to visit, make sure you check out both Grand Teton National Park and Yellowstone National Park! You'll be left with memories and experiences that will last you a lifetime; We can't even adequately express the views through text, so you'll just have to see them for yourself!
Luxury Hotel Accommodation
While you can camp, glamp, stay in hotels, bring an RV or rent a condo, there is nothing like having your own luxury private suite. Imagine stepping out onto your own private moonlit balcony, complete with a private spa to relax in and watch the night's sky. Enjoy the steam room after a long day of horseback riding or unwind by the firepit in the private backyard space after an exciting day of rafting. The Spa Suites at Rustic Inn provide a space for unrivaled relaxation that befits those of Jackson Hole's incredible sights, sounds, and activities. There is no better way to immerse yourself in the Jackson Hole experience fully.
Give us a call today at 1-800-323-9279 or book your stay online so you can fully appreciate the wonder that is Jackson Hole.