Most people think of Jackson Hole as a beautiful summer vacation spot in the United States. While it definitely is, and there is a slew of fun outdoor activities during the warm months, that doesn't mean nature shuts down entirely in the cold months. Winter offers some unique perspectives on the great outdoors that you won't be able to see or appreciate in the warm months. The views are just as spectacular; if not more so, you can get exposure to the northern lights in a night sky that looks like a backlit canopy, and the wildlife changes throughout the year!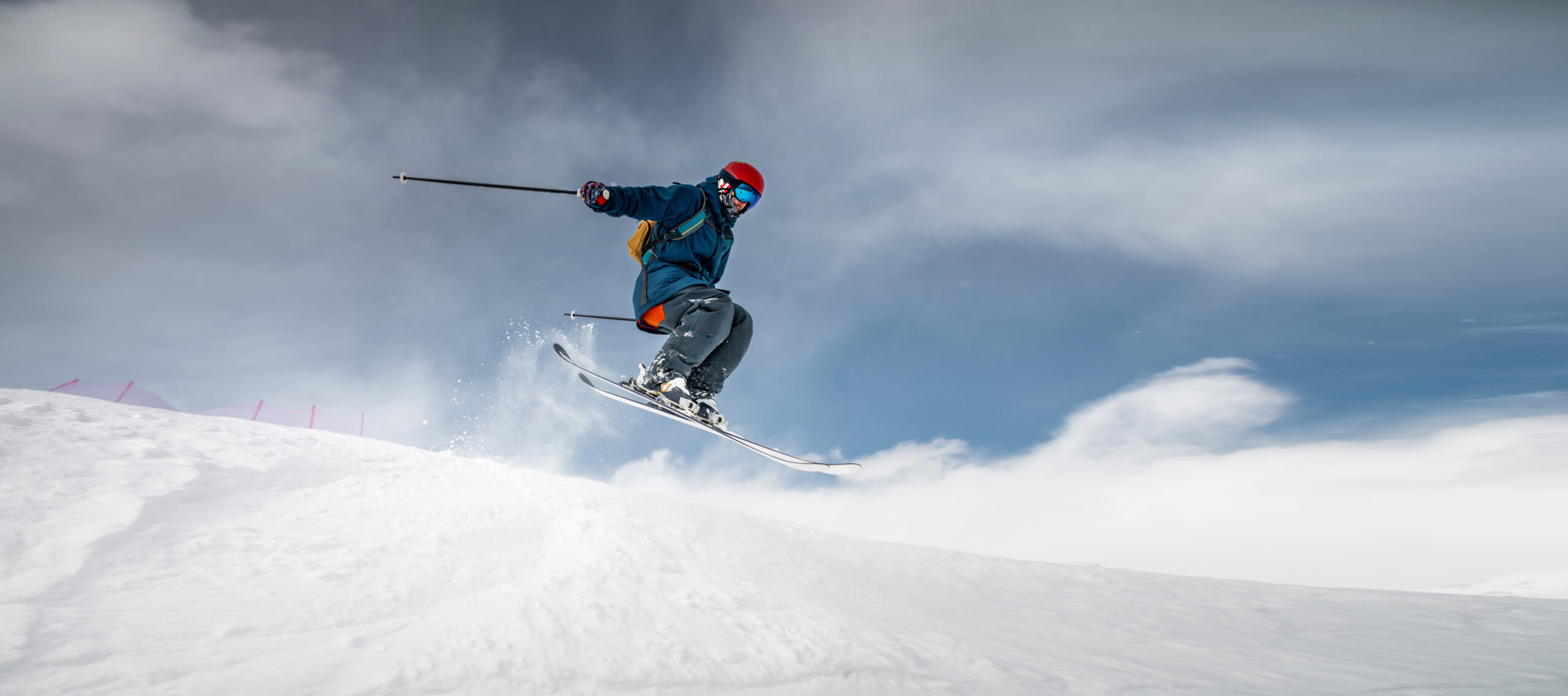 Activities change too. While you can't find much in the way of winter horseback riding, kayaking, or ATVing, you can find other activities that are just as fun: Snowmobiling, ice fishing, snowshoeing, and skiing! Skiing is one of the best winter attractions that Jackson Hole has to offer. The meticulously groomed cross-country trails and the perfectly prepared downhill slalom encourage people of all ages and skill levels to enjoy the winter months by skiing in Jackson Hole.
What to Wear
We aren't talking about being very fashionable! It can get pretty darn chilly in Jackson Hole during the winter months. The coldest months are December through February, where the high temperatures rarely get above 30 degrees Fahrenheit while the lows often dip down to sub-zero! For anybody who has tried to ski in zero-degree temperatures, they know it's possible so long as you're prepared. Make sure you've got adequate undergarments to help keep the body heat in and heavy external clothes to help keep the cold out, but you don't need to go too crazy. You won't want to be out there if temperatures get below that. Here's a list of items we recommend everybody bring for their ski trips so they can have fun no matter what the temperature is:
Sunglasses or ski goggles

– these are definitely underrated. There isn't a lot of cloud cover during many of the winter days, which means the sun's reflection off the snow is exceptionally bright.

Adequate gloves

– Do not skimp out on your ski gloves. You'll want gloves rated for well below zero degrees that will also not be so fat you can't use your hands.

Ski jacket and ski pants

– Allowing for total mobility is key. While being warm is essential, so is being able to control yourself on the trails or slaloms.

Water-resistant ski boots

– Waterproof boots would be even better for anybody doing some heavy cross-country skiing. You never know when you'll run into a creek that isn't 100% frozen or a melted puddle on warmer days.

Wool socks and ski mask

– Keeping your feet dry and warm can be the difference between losing a toe and keeping all of your phalanges. The same goes for your ears!
You don't need to pack clothes for frigid temperatures when you come to Jackson Hole. We don't recommend anybody trying to ski when the temperature goes well below zero anyway. So long as your clothes can protect you for a few hours of fun, you should be just fine. Wyoming gets a bad rap for having 30-below temperatures in the wintertime – the average is much warmer than that. 
When you're done with your awesome day of skiing, come in for a hot meal and a warm bed at the Rustic Inn Creekside Resort and Spa. Call us at 1-800-323-9279 or use our website scheduling system to make a reservation for you and your family today!