When you are getting ready to travel to Jackson Hole, WY, you may be wondering whether you should ski or snowboard during your time there. What you choose to do will be dictated by several factors, which we will explain further below so you can decide between skiing and snowboarding. 
Keep reading below to learn whether you should go skiing or snowboarding in Jackson Hole, WY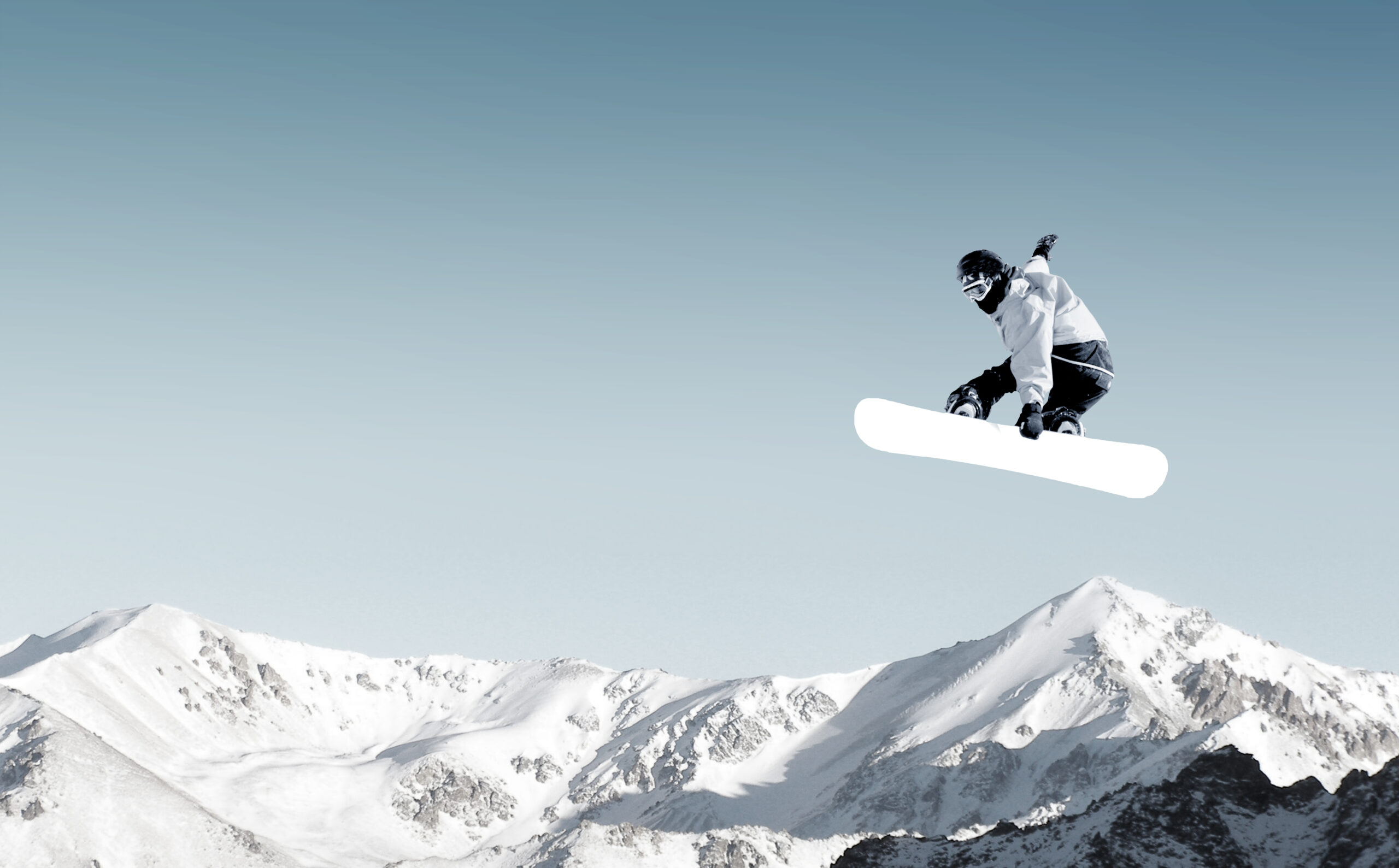 Are You New to Skiing or Snowboarding?
The first factor you should consider when choosing between skiing and snowboarding is whether or not you are new to one or both of these activities. If you are new to both and will only be in Jackson Hole for a short period of time, skiing is recommended over snowboarding because it is easier to master and will provide you with more fun.
However, if you are there for an extended period of time, trying out snowboarding can be enjoyable as while it is more difficult to learn than skiing, it is much easier to master. At the end, which you choose is based on whether you are new to both and the length of time you will be in Jackson Hole. 
What Type of Equipment Do You Want to Carry Around?
Next is deciding whether you want to walk around all day with ski or snowboard equipment. Skiing will require you to wear two large bulky boots while carrying your skis and poles with you all day.
On the other hand, snowboarding has smaller and easier-to-walk-in boots, and the only additional equipment you have to carry around is the snowboard. So if the type of equipment is important to you, snowboarding is easier. 
Are You Going With Friends?
If you are going with a group of friends, it may be a good idea to base your decision if you go skiing or snowboarding on what your friend group is planning on doing. If most of them are snowboarders, you should go snowboarding, and vice versa. 
Snow sports are better with friends, so planning around the sport they plan on partaking in can make the difficult decision much easier. 
Why Not Do Both?
Why choose only to do one or the other? Maybe you have been skiing for most of your life but never touched snowboarding before. Or perhaps you will stay at a lodge for a week or two and get bored more easily. 
Regardless of the reason, it can be a fun experience skiing and snowboarding when you come to Jackson Hole. You will find some of the best slopes in the United States for skiing and snowboarding here, ensuring you have one of the best experiences possible. 
Skiing and snowboarding are fun activities at Jackson Hole, WY, and choosing between them can sometimes be challenging. Here at Rustic Inn in Jackson, WY, we help you have the best experience you can have while skiing or snowboarding. If you are ready to plan your stay, schedule a booking online or call us at 1-800-323-9279.